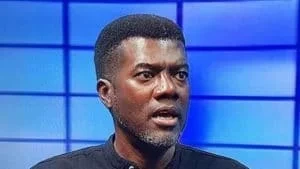 Reno Omokri, Ex- President Jonathan's Aide and the author of , "Leah Sharibu: The Girl Boko Haram Left Behind" has described the reason behind his social media profiles' suspension signal.
He wrote on his Instagram accounts while communicating via the means to his followers. He started his words with salutation as usual while many followers were confused before his intention was communicated through the content. They expected a response to a comment after the salutation but this is what follows;
Dear followers, my Facebook profile has been sus-pended after a coordinated series of reporting it by a syndicate. I have appealed the decision. Now, the same thing has happened to my In- stagram account (see the attached photo). I may soon be suspended here too. The same syndicate has reported my Instagram account.
After making it known to his followers that the suspension effect placed on his account was emanated from series of reports, an identity behind it was referenced.
According to Reno, he said "This is an attack by the Buhari administration. This lady they are using is just a front. She is being controlled by a former PDP member who recently decamped once again to the APC and promised Buhari that he could cage me.
All of these series of coordinated attack on my reputation and social media profiles are not coincidental