In this article, we will help you to find out the 10 Best Free Movie Download Apps For Android using which you can stream or even download free movies.
Smartphones have completely revolutionized the way we watch movies and TV shows.
Gone are the days when people relied on physical Compact disc for storing and sharing media files.
Well, here's a list of some exciting applications that will help you to stream and download movies.
---
List of Best Movie Downloader App For Android
1. Modbro
Modbro is an excellent movie downloader application for streaming and downloading movies. A majority of content on this application is available in high-definition quality. Moreover, the streaming and downloading speeds are also reliable.
Modbro offers an enormous collection of free movies and TV shows.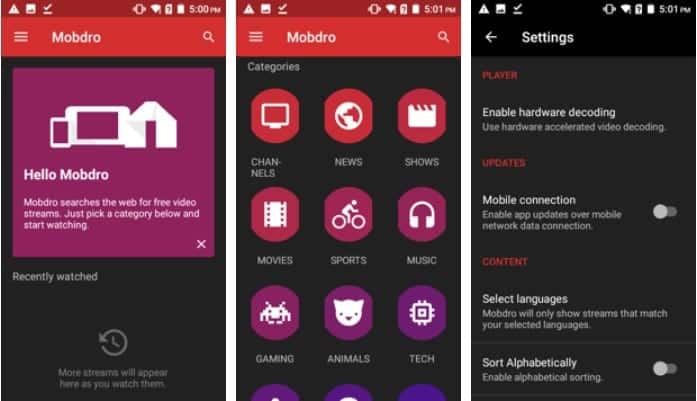 Content on Modbro is very well organized, and search filters like language and genre make it easier to find content. Lastly, the installation process of Modbro apk is similar to any other application. You can use Modbro for freely downloading a new movie.
PROS
Clean UI
Language and genre filters
Content is organized in categories
CONS
READ ALSO :
https://snowmediatv.com/2021/12/01/am-not-pregnant-as-people-claim-rihanna/ https://snowmediatv.com/2021/12/01/top-five-nigerian-male-celebrities-married-to-older-women/ https://snowmediatv.com/2021/12/01/actress-tiffany-haddish-and-rapper-common-break-up-after-two-years-of-dating/
---
2. Popcornflix™- Movies.TV.Free
Popcornflix is the next perfect application for the free movie download. Well, Popcornflix has an extensive collection of around 700 free movies all available in high-definition. This catalogue is enough for a year if you watch two movies a day.
Moreover, Popcornflix regularly updates and add more new movies to the application.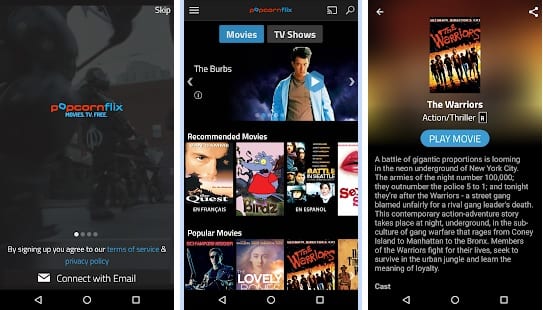 Movies on Popcornflix are very well organised into different genres like Comedy, Romance, Family/Kids, Drama, Urban, Action/Thrillers, Horror, Espanol, Documentaries, Bollywood and much more.
Popcornflix is a legal application and can be easily downloaded from Playstore. Lastly, the app has no watching restrictions, so you can watch as much you want.
PROS
Available on PlayStore
Exclusive and new content
Annoying advertisements
CONS
Slow streaming speeds
Small catalogue for TV shows
---
3. Crackle
Crackle is one of the best free movie apps for android that is available both for Android and iOS users. Similar to other applications, Crackle has a decent collection of TV shows and exclusive movies.
Furthermore, Crackle offers the fastest streaming speeds, and the UI is clean and easy to navigate.
Crackle displays some random advertisements, but they are not a big issue. Crackle has impressive filter features like the genre, alphabetical order, full episodes, recently added, trailers, clips and much more.
Once you log-in, the application will start suggesting personalised content. Lastly, there is no watching limit on Crackle as well.
PROS
Fast download and streaming speeds
Available for both iOS and Android
CONS
Limited UI customization features
---
4. Megabox HD
Megabox HD is another useful application for free movie downloads. As the name of the app suggests a majority of content on Megabox is available in HD quality. You can either stream or download free movies for offline viewing.
Megabox HD is not available on playstore, so you have to download the application manually and then install it.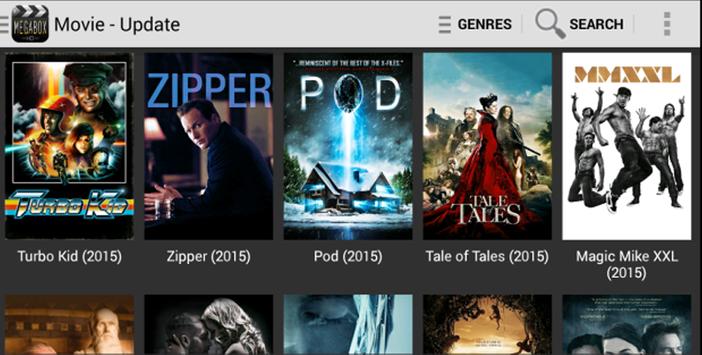 Surprisingly, Megabox HD is also available for Windows and MacOS. So you can enjoy your movies and TV shows on a bigger screen. Megabox HD has a decent collection of some latest and exclusive TV shows and movies.
Lastly, if you create a free account, you can add movies to your watchlist.
PROS
Available for PC
An enormous collection of exclusive movies
CONS
Outdated UI
Lacks personalized content
---
5. YouTube
The next application on the list possibly came pre-installed on your smartphone. Yes, YouTube has a massive collection of movies. Many old movies are uploaded by production companies on their Youtube channels.
Moreover, a majority of indie film-makers upload their content on YouTube.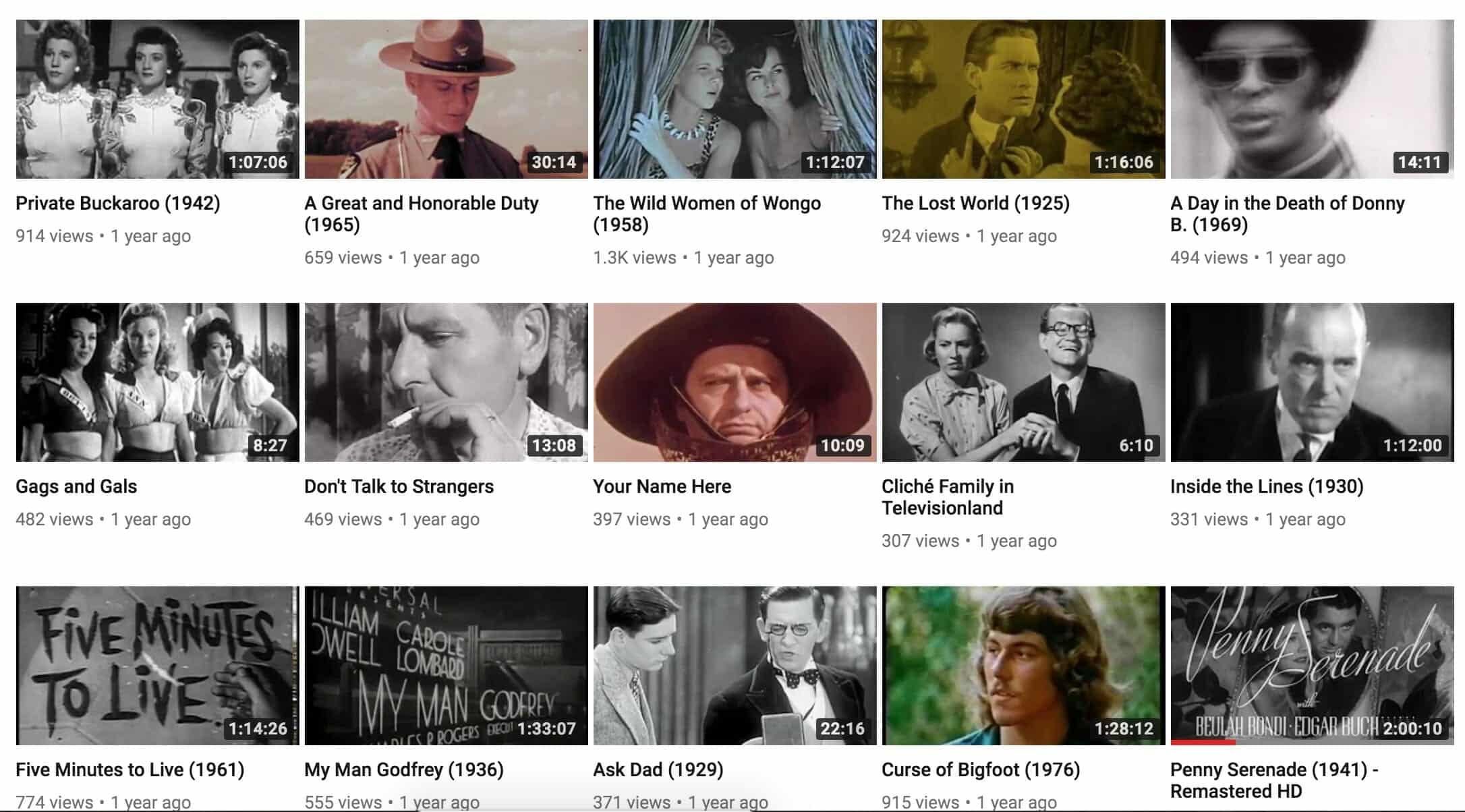 So if you are looking for a movie downloader app Youtube is a great choice!
It is worth noting that you can even buy the latest movies on Youtube. Moreover, YouTube offers unmatched streaming quality, speed, and reliability. There are also some users who upload the entire film on their channel. These movies are generally taken down, but you can still find some of them.
PROS
Fast Streaming speeds
Available for every computing device
CONS
Fairly difficult to find full movies
---
6. Tubi
Tubi offers thousands of hit movies and TV series for free. Well, Tubi is a very-well developed application using which you can download free movies.
Tubi allows users to personal queue to bookmark which videos they want to watch.
Moreover, new TV shows and movies are added to the collection on a weekly basis.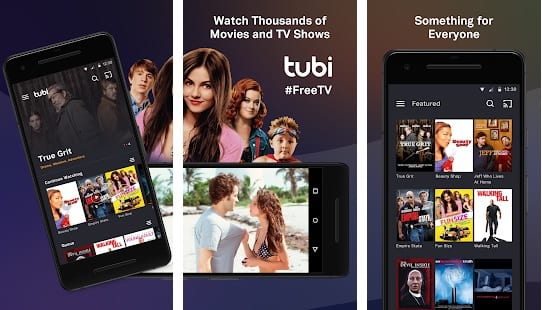 A majority of content on Tubi is available in HD quality. Tubi also has a dedicated "Not on Netflix" category. You can even stream your content on a more prominent display as Tubi supports Chromecast, Apple TV, Roku devices, Amazon Fire TV, and many other streaming devices. Lastly, Tubi is 100% legal and offers unlimited streaming.
PROS
Available on Play Store
Supports Chromecast and Firestick TV
Suggest Personalized content
Dark theme
CONS
Limited UI customization features
---
7. Popcorn Time
Popcorn time remains one of the best movie downloader app in windows and on Android. The major highlight of Popcorn Time is that all of its content is directly streamed from Torrent. Consequently, you can find almost every TV show or movie on Popcorn Time.
A majority of content on Popcorn Time is available in high-definition quality and the service also provides subtitles.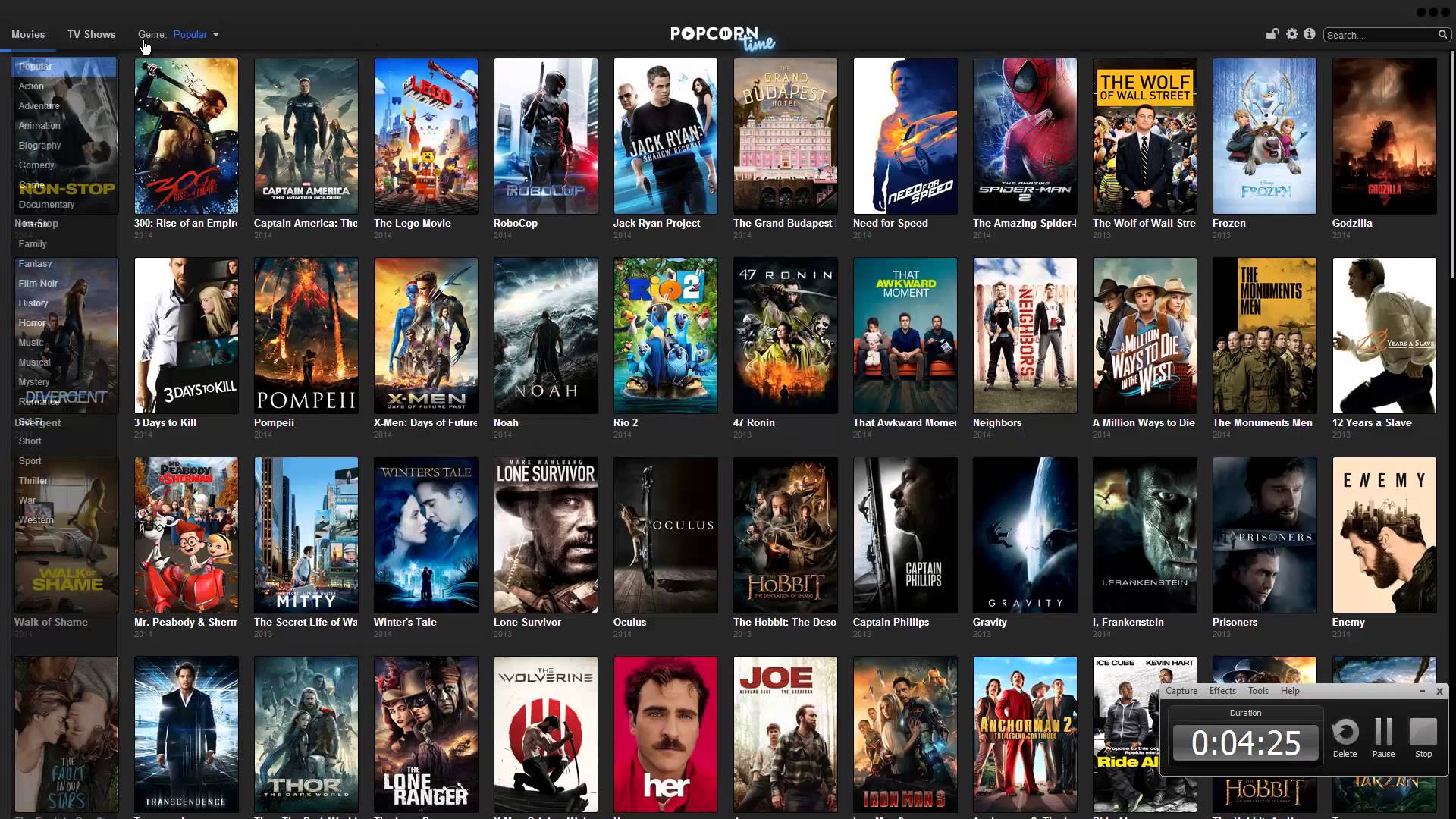 Next up, Popcorn Time is available on all major platforms like Windows, Android, iOS, MacOS, and Linux. Lastly, Popcorn Time also offers some impressive UI customization tools and you can even change the language of the app.
PROS
Seamless cross-platform integration
Content is available in HD and FHD quality
CONS
Sometimes it takes too long to stream from torrent links.
---
8. Lifetime
Lifetime is another movie apps for android that offers a wide range of free TV shows and movies. This on-demand service has a massive collection of old sci-fi movies and geek-documentaries.
A majority of content found on Lifetime is sourced from U.S based satellite television channel Lifetime.
To enojoy Lifetime for free you have to provide your channel operator credentials or ID. Overall, its a great free movie downloader app for watching movies online.
PROS
An impressive collection of anime
Newsfeed-style homepage
CONS
During playback audio or video freezes
Lack of latest movies and TV shows
---
9. iflix
iflix is also one of the best android movie apps. Well, iflix claims to be a forever-free app and it's funded by advertisements. Using iflix you can stream on two devices at the same time.
iflix can be effortlessly downloaded from the Google Playstore. A majority of content on iflix is available in either 720p or 1080p.
Since iflix is compatible with Chromecast you can easily cast your content on a bigger display. Lastly, content on iflix is very well segregated into different sections based on language, movie genres, and there's a dedicated section for news and kids as well.
PROS
An enormous collection of popular titles
Supports Chomecast
CONS
---
10. Vudu
The last free movie apps on the list is Vudu. You can directly download Vudu from the Google Playstore. Vudu allows users to watch and rent HD movies and TV shows on their Android smartphones, tablets, and TV box.
It is worth noting that, Vudu is completely free to use but you have to watch limited commercials to enjoy this app. Vudu offers stunning video quality of up to 4K UHD coupled with Dolby Vision HDR for crystal clear sound.
Kindly leave your comment, like and share this story:
FOR MORE INFOR, NEWS UPDATE AND LIVE STERAM JOIN US BELOW AND PLEASE HELP TO REACH 1K SUBSCRIBERS ON OUR YOUTUBE CHANNEL THANKS AND GOD BLESS