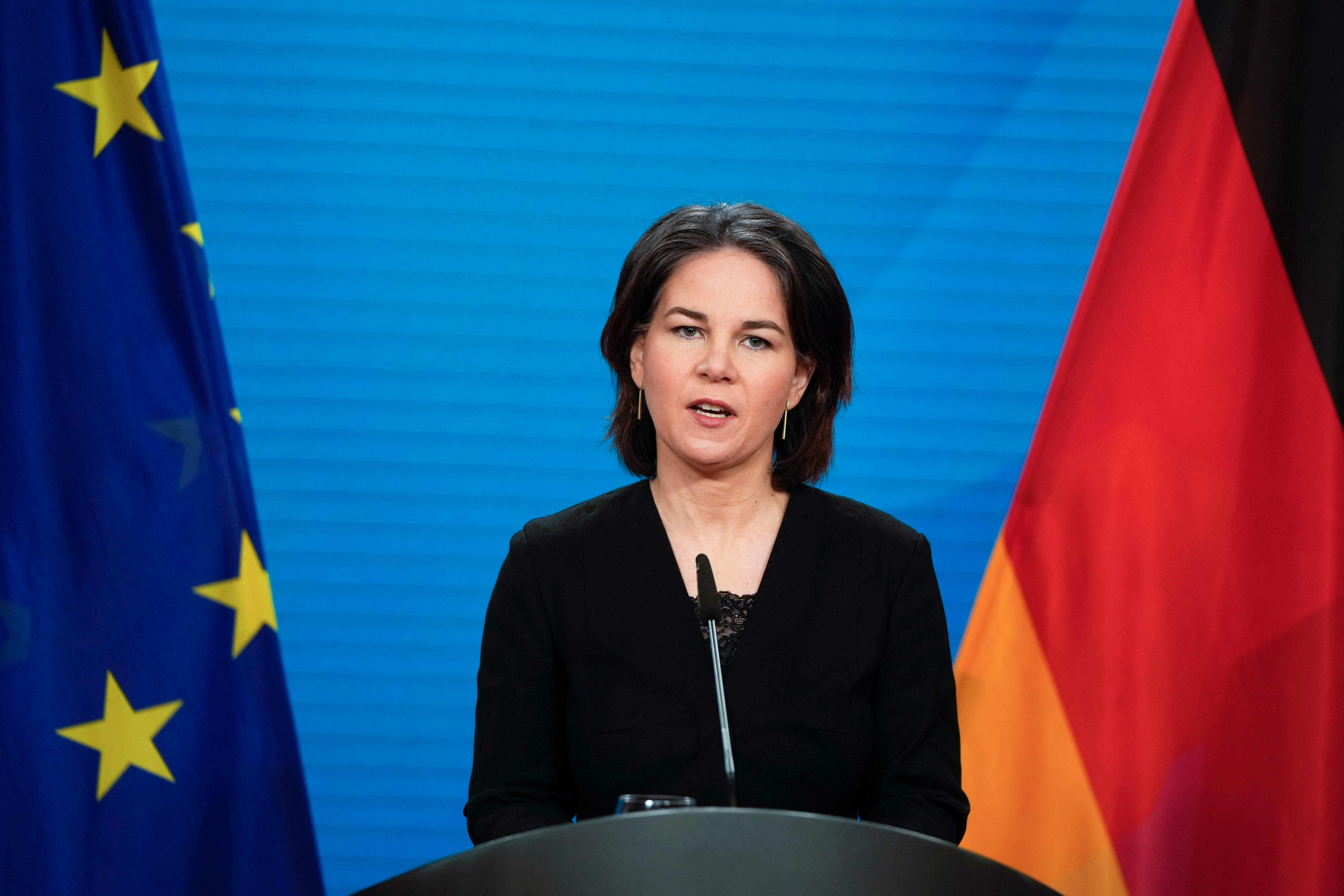 German Foreign Minister Annalena Baerbock on Thursday said the European Union is set to unleash "the full packet of sanctions" against Russia, adding that the world must respond resolutely to the invasion of Ukraine, or run the risk of paying an even higher price.We woke up in a different world today," Baerbock told reporters at a news conference in Berlin, adding "we will launch the full package of massive sanctions against Russia."
"If we do not take a firm stance now, we will pay an even higher price," Baerbock continued.
Baerbock noted that Russia had "rejected our offers of talks." She also appealed directly to Russian President Vladimir Putin, saying: "You will never destroy the dream of democracy" and said Ukraine had "done nothing wrong" to merit Russia's invasion.
The foreign minister called again on German citizens to leave Ukraine immediately, adding that if they cannot leave the country safely, they should stay in a safe place. Baerbock said that German embassies in neighboring countries will be present on the borders to provide help to EU citizens.
Germany will decide shortly if the country's embassy can continue its operation from Lviv, Baerbock concluded.