From CNN's Nadine Schmidt in Berlin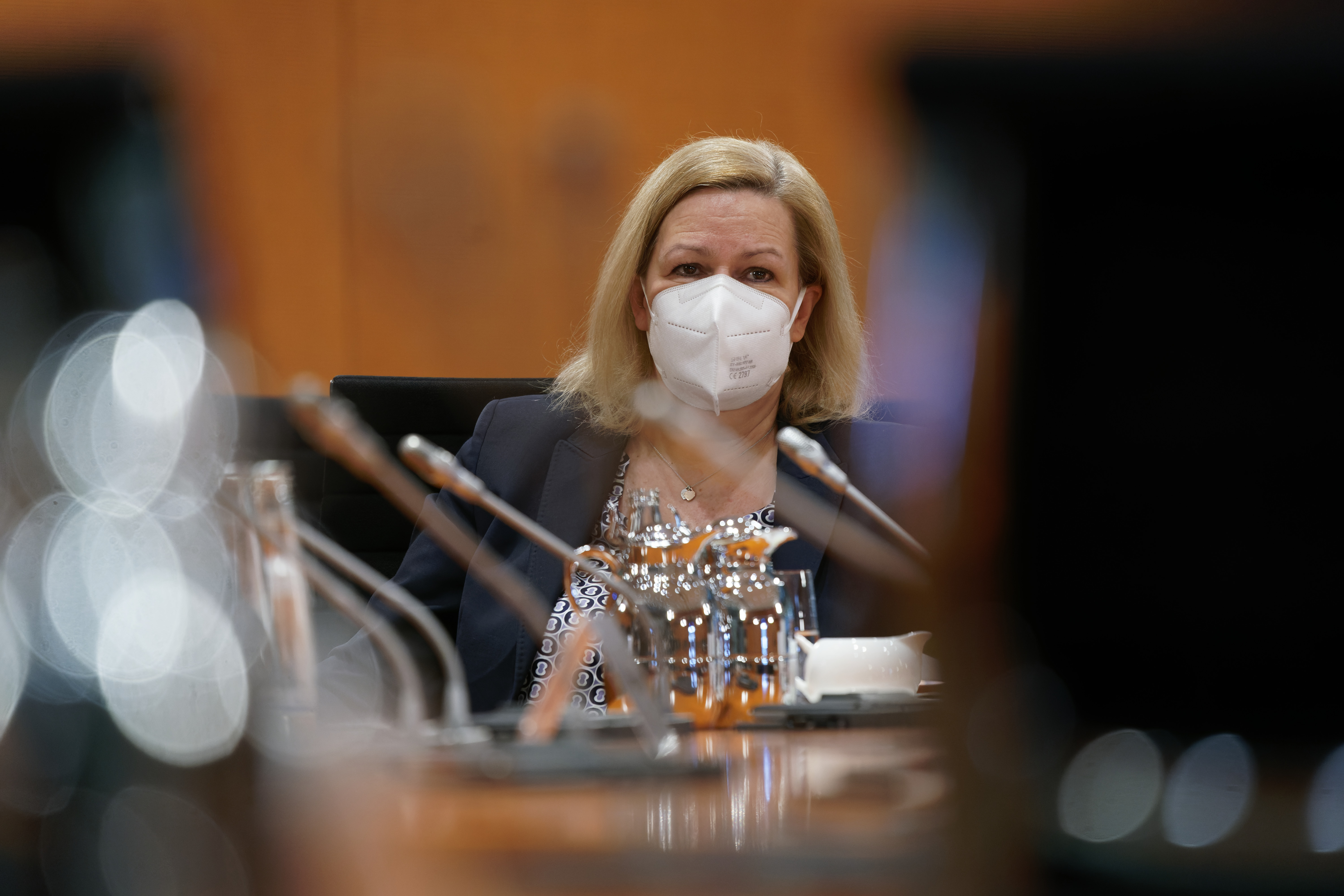 Germany has pledged support to its neighbors, including Poland, in the event of an influx of people after Russian forces invaded Ukraine.
"We are following very closely whether there will be an influx of refugees to our neighboring countries," Interior Minister Nancy Faeser said in a statement.
Germany "will provide massive help to the affected states — especially our neighbor Poland — should there be a large-scale influx," and remains in close contact with Poland and the EU Commission, she said.
EU coordination and support mechanisms, particularly for humanitarian aid, had already been launched so that "very concrete support for Ukraine's neighboring states can be provided very quickly," the statement adds.
Germany's interior minister also said that the country's security authorities ramped up protective measures to counter any cyberattacks.
CNN teams have witnessed a crush of traffic heading west out of the capital Kyiv in the hours after Russia's attack on Ukraine began.
"You can see it's almost a constant stream of traffic — the residents of this country moving out, towards the west, the opposite direction of Russia. It is an absolutely chaotic scene on the road," CNN's Matthew Chance reported on Thursday.
Kindly leave your comment, like and share this story:
FOR MORE INFOR, NEWS UPDATE AND LIVE STERAM JOIN US BELOW AND PLEASE HELP TO REACH 1K SUBSCRIBERS ON OUR YOUTUBE CHANNEL THANKS AND GOD BLESS