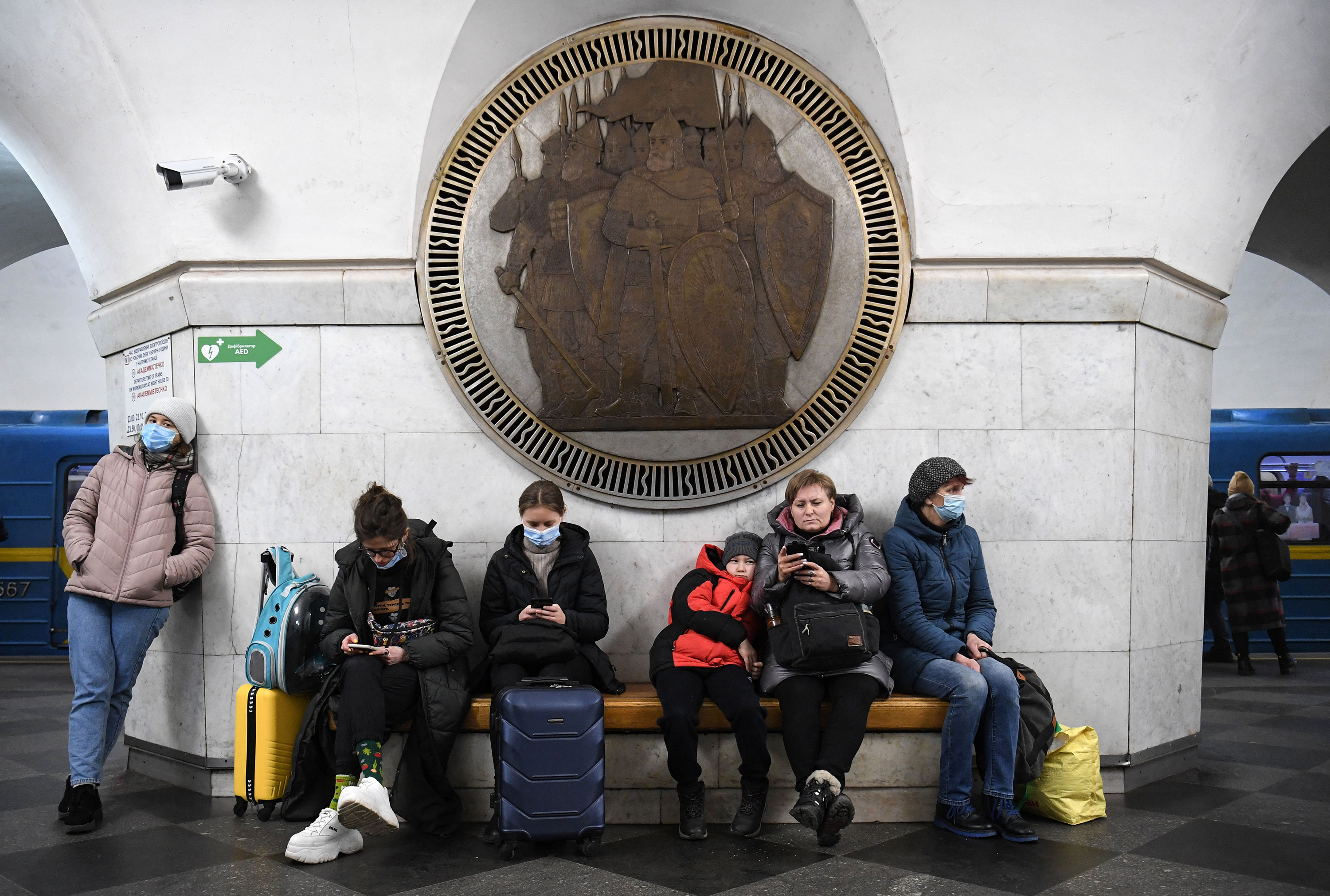 In the Ukrainian capital Kyiv, subway stations have become improvised bunkers. Witnesses in the city told CNN the stations are full of people carrying supplies, organized in groups.
The stations are full — but not the trains themselves, which are still running smoothly.
Ukrainians flee Kyiv: Photos began emerging Thursday morning of heavy traffic in the city, with long lines of cars heading out of Kyiv.
"While we hear those (air raid) sirens, you can imagine how panicked the people of this city are being shaken out of their beds at these thundering explosions that have been taking place all around us," said CNN's Matthew Chance in Kyiv earlier today.
"All that traffic is heading in one direction … driving as fast as they can to the west towards the safer areas, if you'd like, of the country, perhaps towards Poland, which is three or four or five hours drive from from here. You can see it's almost a constant stream of traffic the residents of this country moving out towards the west, the opposite direction of of Russia."
Kindly leave your comment, like and share this story:
FOR MORE INFOR, NEWS UPDATE AND LIVE STERAM JOIN US BELOW AND PLEASE HELP TO REACH 1K SUBSCRIBERS ON OUR YOUTUBE CHANNEL THANKS AND GOD BLESS