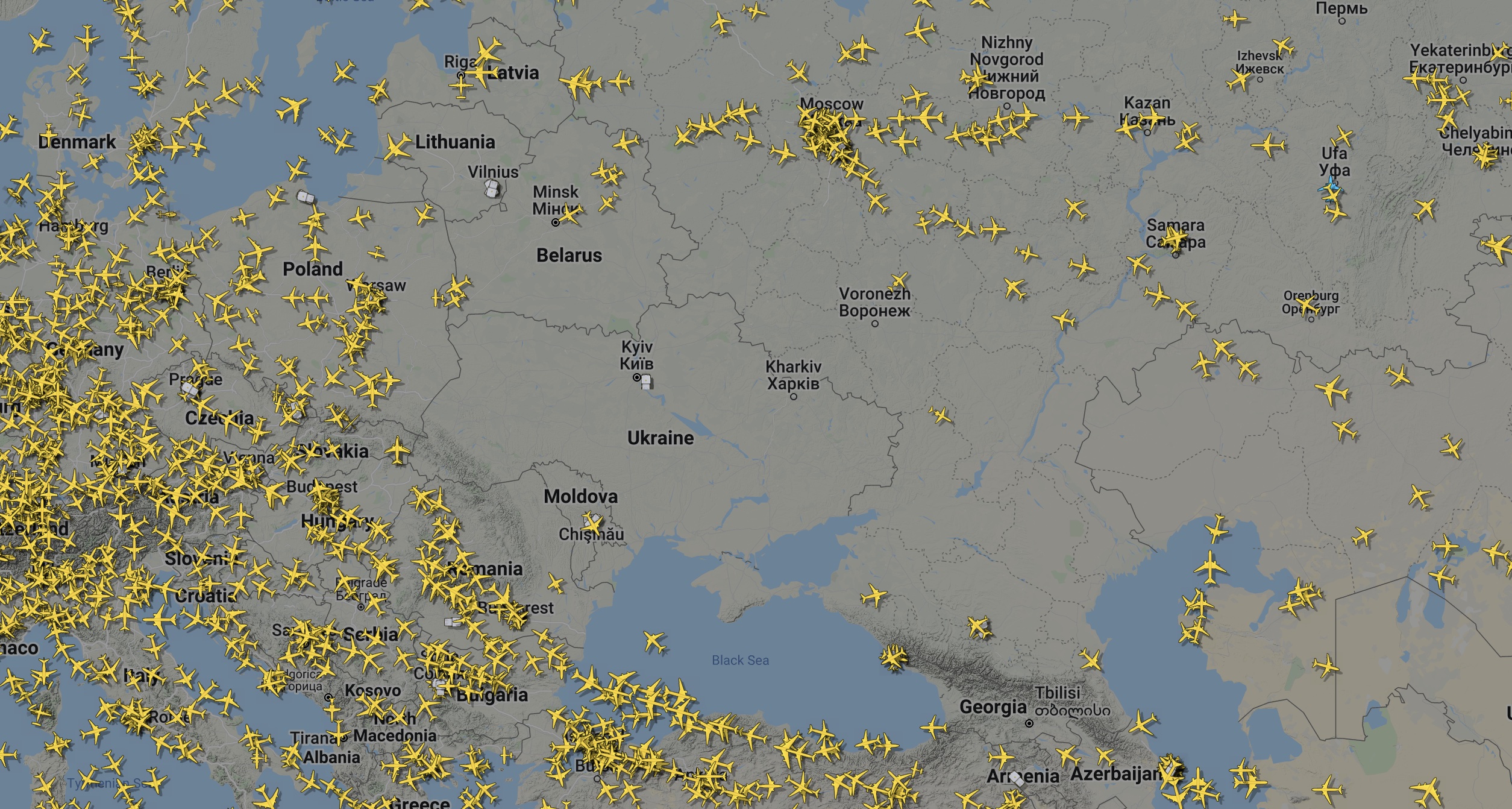 Imagery from flight tracking service Flightradar24 shows mostly empty airspace above Ukraine and Russia, with planes in the area steering clear of the border regions.
Early on Thursday, Ukraine's aviation authorities issued a notice restricting the country's airspace, covering the regions around Kyiv, Dnipro, Lviv, Odessa and Simferopol.
European aviation regulators also warned that any civilian aircraft near the Ukrainian border could face "high risk" of being targeted.
Kindly leave your comment, like and share this story:
FOR MORE INFOR, NEWS UPDATE AND LIVE STERAM JOIN US BELOW AND PLEASE HELP TO REACH 1K SUBSCRIBERS ON OUR YOUTUBE CHANNEL THANKS AND GOD BLESS